Locations
Temporary Page....Will be updated shortly.
Blue Heelers is set in the fictional country town of Mt.Thomas. Mt.Thomas is situated in the state of Victoria, about 200km north north-east of Melbourne.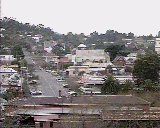 The Mt.Thomas Police station.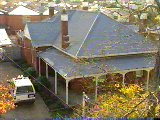 The pub where everbody goes to socialise is the Imperial, owned and run by publican Chris Rielly. The actual exterior of the pub (shown below) is of a real-life pub in Castlemaine. The inside of the pub which we see on our TV is a studio mock-up, and is identical to the real thing.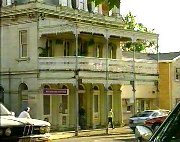 ---